Welcome to our website.
Please take the time to read our news about recent school activities and our calendar about upcoming events.
If you are new to our community or a prospective parent, you will find information about the enrolment process under this menu and information about our curriculum under the 'Learning' tab.
If you are a current student or parent, you will find information about uniform, second hand books and newsletters under the 'Parents' tab.
Swimming Carnival
On Monday, 8 February, Croydon Memorial Pool was filled with cheers for Maroondah, Yarra, Kalinda and Mullum, courtesy of Norwood SC House Swimming Carnival. It was a great turn out with a fantastic atmosphere supported by a sea of students donning their house colours.
The day was a fantastic opportunity for students to show off their swimming skills and develop further connections with their peers and teachers.  For Year 12s, their last swimming carnival was approached with much enthusiasm.
After parading the pool in a wide assortment of costumes, from Snow White and the Seven Dwarfs to fishermen, the cohort made the most of the occasion and were especially crucial in gaining points for their houses during the chain relay.
Congratulations to Tanisha O and Alanah R for smashing the best dressed competition in a homemade 'Very Hungry Caterpillar' costume – very fitting for Mullum House!
The day also saw two records broken, with an impressive 50m freestyle swim by Alicia P and 200m freestyle swim by Samantha R. A massive congratulations go out to the age group champions:
13 Year Female: Amelia S
13 Year Male: Samuel Fit
14 Year Female: Taylah Mac
14 Year Male: Mitchell L
15 Year Female: Kira C
15 Year Male: Zack C
16 Year Female: Isabel M
16 Year Male: Matthew W
17 Year Female: Alicia P
17 Year Male: Mason L
20 Year Female: Jordan T
20 Year Male: Sam B
The conclusion of our day saw a complete reversal of the first score update. Yarra came out victorious with 756 points, but a special mention also to Mullum, the winners of the House Spirit Trophy.
A huge thank you to the House Captains and staff who assisted throughout the day and in preparation for the event.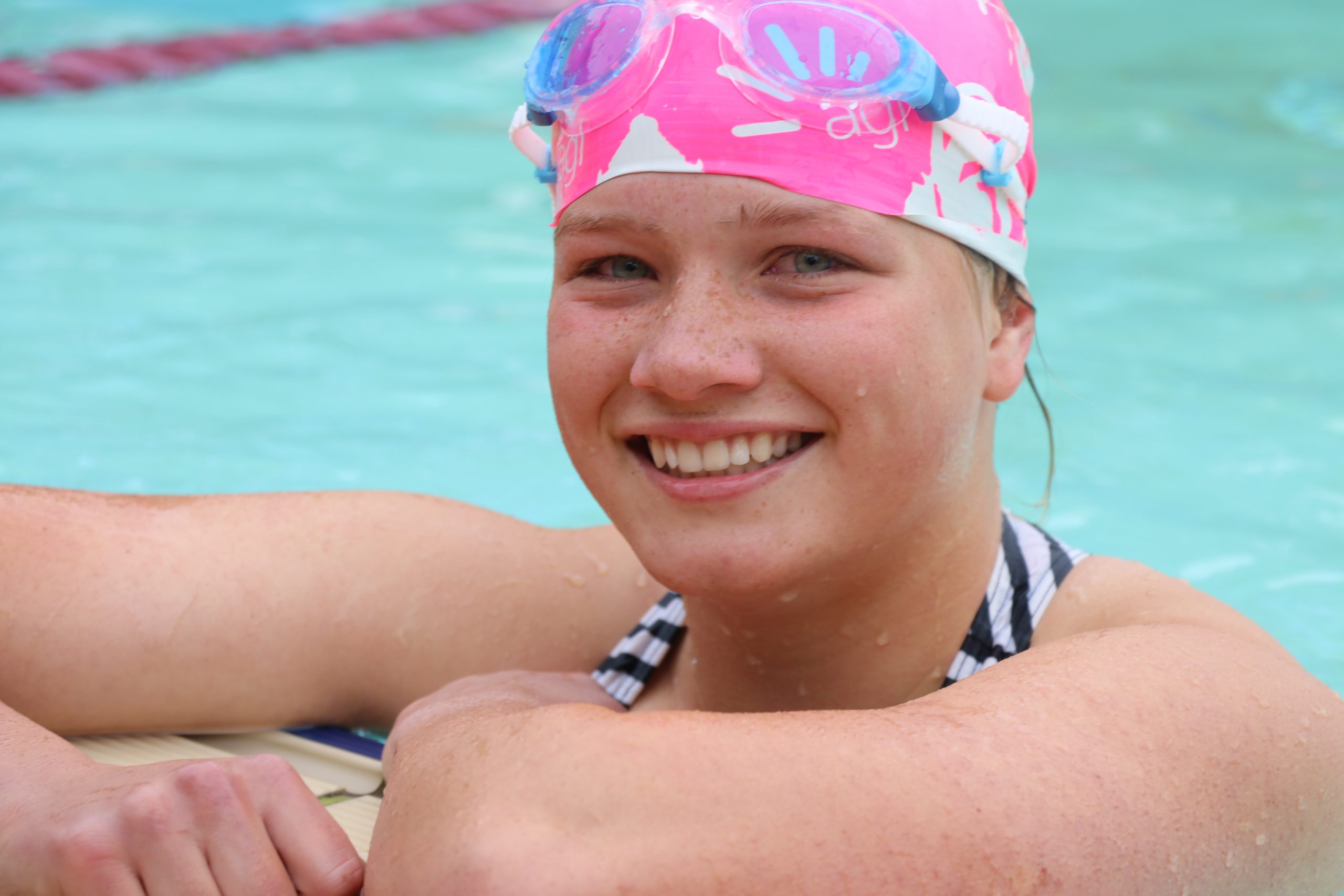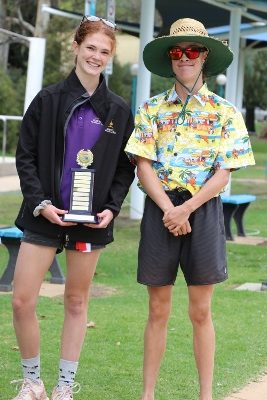 Jacklyn and Alicia, Sports Prefects