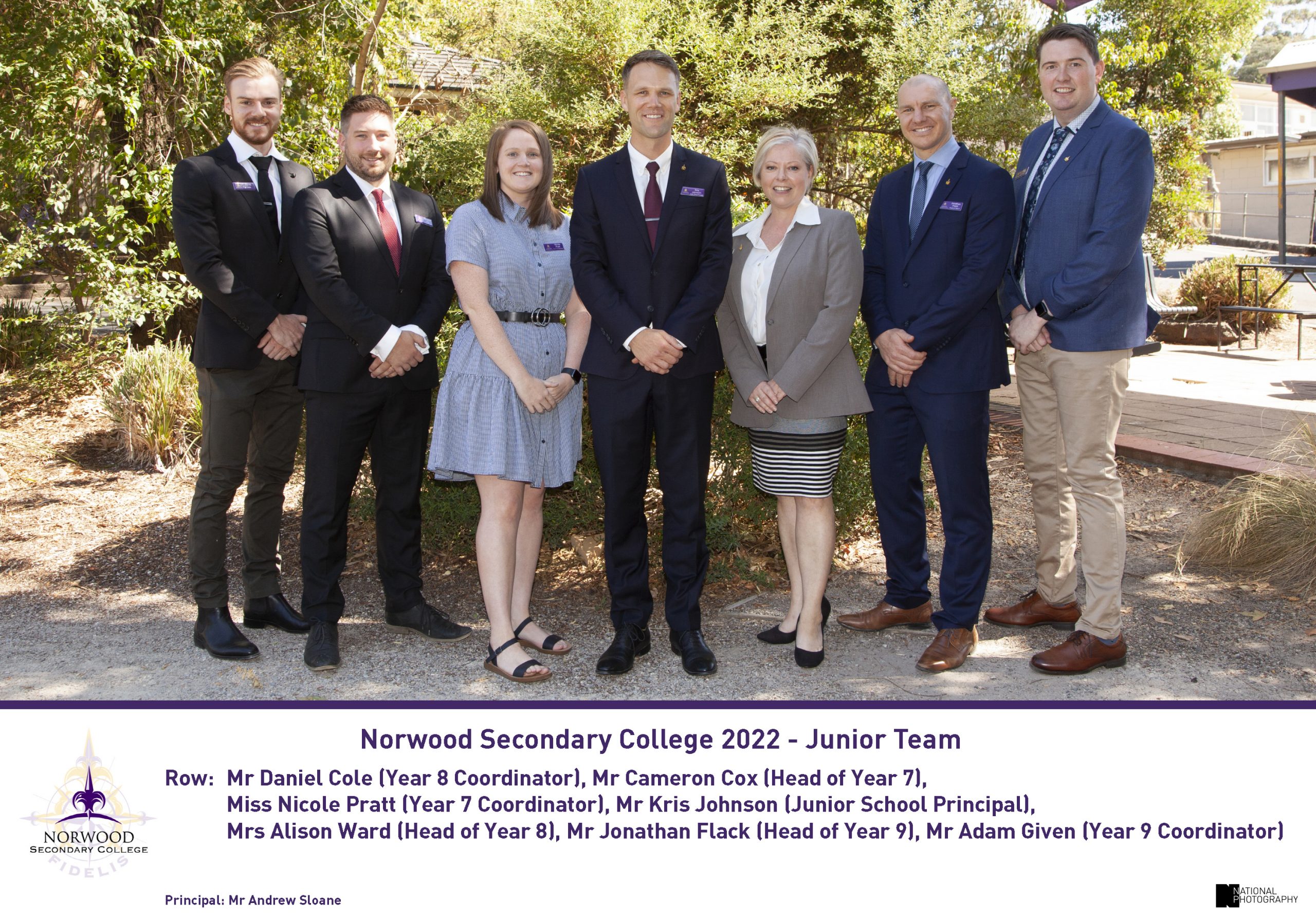 Junior School consists of Years 7 to 9 and is led by the Junior School Principal, Mr Kris Johnson. At each level there is a Head of Year Level and Year Level Coordinator to liaise with parents, students and teachers.
Cooperation between home and the College is most important in the fostering of sound education and positive outcomes for students. Any queries regarding curriculum, student welfare or progress should be directed to Junior School Staff. Attendance at Parent/Teacher interviews and information evenings is encouraged.
Year 8 Studies
Full Year Studies          
English
Maths
Science
Humanities
PE
French
Semester Length Studies
Music
Drama
Health
Technology – Materials
Art/Visual Communication
Food Technology
Year 7 & 8 Curriculum Handbook 2022
Year 9 Studies
Students select 6 elective subjects from The Arts, Language, Health & PE and Technology Areas. At least one subject must be chosen from The Arts and Technology Areas. If a student chooses a study in Language or Advance, it must be chosen for 2 semesters.
Compulsory Subjects
Elective Subjects
English
English

The Arts

Visual Communication & Design
Drama
Art Practices
Drawing The World Around You
Contemporary Music
Music Technology
Ceramics
Digital Dimensions

Maths
Language
Science
Health and Physical Education

Outdoor & Recreation Studies
Advance

Physical Education
Technology

Biotechnology
Metal and Silver
Wood
Games Programming
Powerful Presentation Techniques
Marvellous Meals
Café Bakery
Step into Fashion and Craft

*History and Geography
*Healthy Decision Making
*Out On Your Own
*These subjects run for one semester only