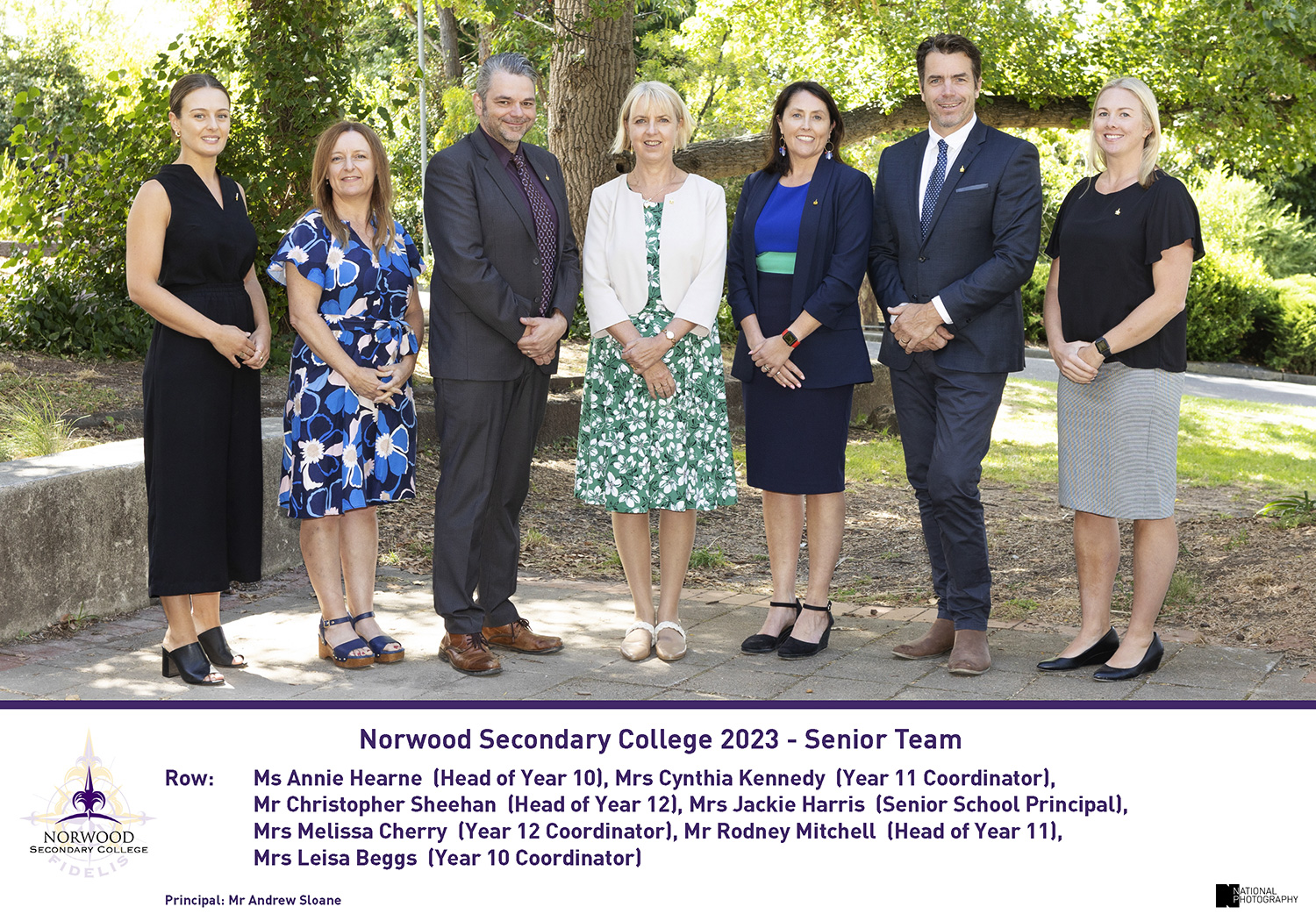 Senior School consists of Years 10 to 12 and is led by the Senior School Principal, Mrs Jackie Harris. At each level there is a Head of Year Level and Year Level Coordinator to liaise with parents, students and teachers.
Many students begin their VCE journey in Year 10, with approximately two thirds studying a VCE subject in Year 11. An extensive range of subjects are offered, according to student interest and timetable practicalities. Every effort is made to provide students with the appropriate course. It should be noted that students may elect to complete a VET subject alongside their VCE subjects. This tends to involve travelling to another school or education provider once a week. (Please read the VET section for more information).
Most students will complete VCE studies while a select number will apply to study VCAL. A strict selection process applies to those wishing to enter this program. (Please read the VCAL section for more information).
Year 10
It is advised that students in Year 10 choose units from as many learning areas as possible. English, Mathematics, Science and History are compulsory units and six other units must be selected from those offered. For students who choose to study Science for a whole year, five other units must be selected. Our full-time Careers Counsellor is available to assist all students with pathways decision making.
The College encourages students to study a VCE Unit 1 and 2 as part of their course. This program aims to provide opportunities for these students to:
Undertake extension work and achieve breadth within their VCE course of study
Experience the demands of a VCE unit with the view to developing sound and appropriate study and work habits conducive to a high achieving student
Students interested in undertaking a VCE unit must apply through a selection process and are accepted on the basis of their ability to meet set criteria and the availability of places within the class.
Year 10 and 11 students complete examinations in each of their subjects at mid-year and end of year. Experience and practice gained during the exam period should contribute to students being well prepared for the demands of Year 12.
Year 10 Enrichment Program (EP)
The EP class is kept as a group for English only. The subject offerings provide enough breadth and rigour to cater for the EP students as they progress into Year 10 and VCE. Students are counselled through the Managed Individual Pathways (MIPS) process and are consequently guided into choosing subjects that reflect their strengths and interests. They are encouraged to choose some of the following more challenging subjects: English Literature, General Maths Specialist, Maths Method Core or Advanced Science. Students studying a LOTE in Year 9 are encouraged to continue with this subject.
EP students have access to one VCE Unit 1 and 2 in Year 10 and are encouraged to choose suitable subjects, not just improve their VCE score. Opportunities also exist to undertake a university subject in Year 12.
VCE
The Victorian Certificate of Education (VCE) is the certificate that the majority of students in Victoria receive on satisfactory completion of their secondary education. The VCE provides diverse pathways to further study or training at university or TAFE and to employment. To satisfactorily complete the VCE a student must:
Complete at least 16 units over the two or three years of the certificate, including three units from the English group
Complete English Units 3 & 4 or Literature Units 3 & 4
Complete three other Unit 3 & 4 sequences
VCE units currently offered:
The Arts
Visual Communication Design
Art Creative Practice
Drama
Music
Media
English
English
English Language
Literature
Health & PE
Health & Human Development
Physical Education
VET Sport & Recreation
LOTE
French
Mathematics
Foundation Mathematics
General Mathematics
Mathematical Methods
Specialist Mathematics
Science
Biology
Chemistry
Physics
Psychology
Environmental Science
Humanities
Accounting
Business Management
Economics
Legal Studies
Geography
History
Technology
Applied Computing
Food Studies
Product Design & Technology
Vocational Education & Training (VET)
35 courses covering a wide range of Industry areas